RESULT SHARING MISSION AND COMMUNITY LEVEL ENGAGEMENT IN KALOMO LANDSCAPE.
RESULT SHARING MISSION AND COMMUNITY LEVEL ENGAGMENTS IN KALOMO LANDSCAPE.
Zambia Community-Based Natural Resources Management Forum (Zambia CBNRM Forum) in partnership with the Center for International Forestry Research (CIFOR) and the Forestry Department have been leading the implementation of a five-year project (July 2018 – June 2023) in Kalomo district across three (3) chiefdoms (Chikanta, Siachitema and Sipatunyana. The project is titled Collaborating to Operationalize Landscape Approaches for Nature, Development and Sustainability (COLANDS) is funded by the International Climate Initiative (IKI) of the Germany.
COLANDS is responding to isolated approach of solving problems related to both biodiversity conservation and socio-economic development with a goal to pilot and test integrated landscape approach –ILA- principles which will ensure the securing of 100, 000ha land under integrated approach management, through multi-stakeholder consultation and building capacity of the communities.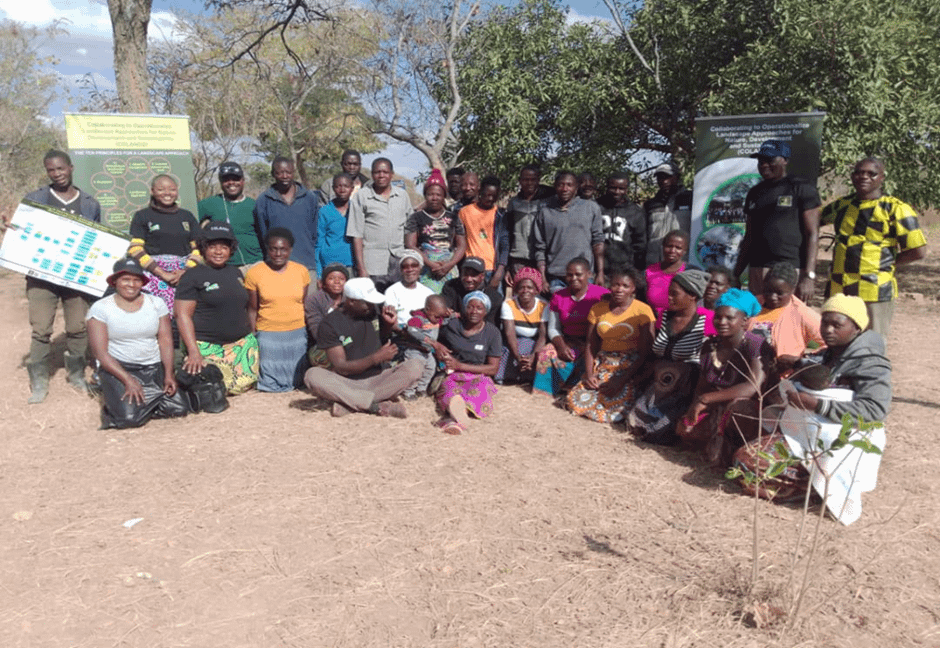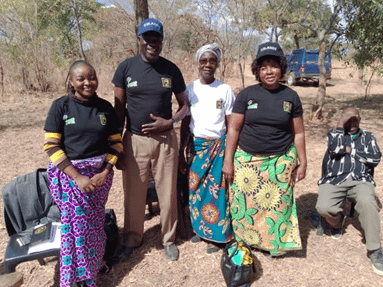 During the sharing of Project Results at Community and District Levels which had different key stakeholders that are core partners in ensuring the Project is implemented to meet the target goals in the Kalomo Landscape. Some of the key Topics shared on are Mapping and Land Cover Use Change, Soil Survey, Community Participatory Mapping, Animal Grazing and Resources Rights, Roles and Responsibilities.
The Project among its key activities which was a continued community engagement and capacity level meetings, strengthening of traditional leaders in governance and leadership, formulation of management profile, distribution of various publicity materials and stakeholders strengthening and collaboration and partnership engagements.
The Communities from the Villages of Kaingu,Mudenda,Siabalumbi and Mantanyani are keen and interested to participate and drive the conservation goals to ensure that some of the great lessons shared on key drivers of biodiversity loss and also key activities that ensure biodiversity conservation are shared  across all communities. Through the Headmen the communities formulated Action plans which include the Tree planting, Community sensitization meetings and engagements in Carbon Trading as a key Alternative Source of Revenues for the communities. The Integrated Landscape Approach continues  to represent the interest of communities and advance key conservation efforts collaboratively.