This Project is an initiative of the ACP (African Caribbean Countries) group of states financed by European Union jointly implemented by International Union of Conservation of Nature (IUCN) and the Joint Research Centre of the European Commission (JCR). The EGC Biopama Project in Aims at Enhancing Governance of CBNRM for a better conservation and Social Outcome in Zambia. The Project address existing limitations through supporting communities' initiatives aiming to enhance the livelihoods of local communities whilst effectively contributing to protected areas management. This is achieved through addressing priorities for improved management and governance in bio-diversity conservation of natural resources. The assessments governance supportive tools being utilized are the Site Level Assessment for Governance and Equity (SAGE) and the Governance Assessment for Protected Areas (GAPA) tools. These tools provide a site level approach through a holistic approach with all key stakeholders especially the communities at the grassroot structures. The EGC BIOPAMA Project has targeted 6 GMAs namely Namwala,Mufunta and Mumbwa on the Great Kafue Landscapes and the following Game Management Areas on the Lower Zambezi Landscapes Chiawa, Rufunsa and Lower Luano GMAs.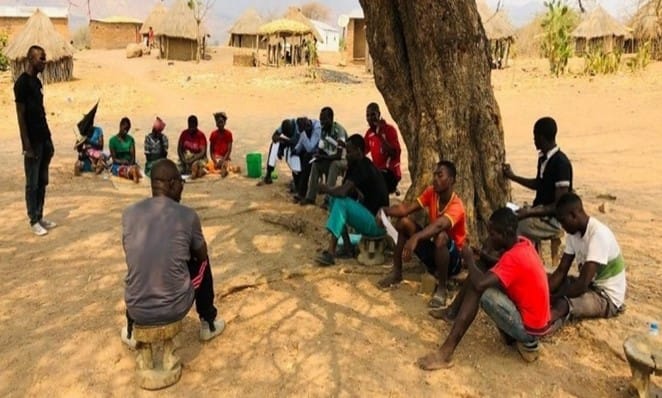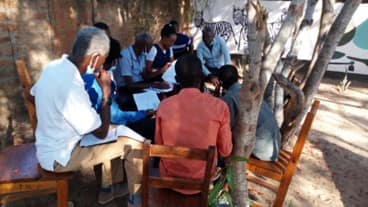 The total number of 12 Community Resource Boards (CRBs) namely (Kabulwe-bulwe,Mulendema,Chibuluma,Kahare,Shimbizhyi,Kaingu,Chilyabufu,Mburuma,Mpuka,Mphanshya,Shikabeta and Chiawa and a total of 66 Village Action Groups (VAGs) have been targeted as grass root structures at GMA level  and over 10 Community Forestry Management Groups(CFMGs) . The key stakeholders that have been part of the Project are the Protected Areas Authority who include the Department of National Parks and Wildlife, Forestry Department, Fisheries Department, the District Administration and Local Government, Conservation Non-Governmental Organizations, Traditional Leaders and the Community at large.
As part of the Project implementation activities several workshops were held at community level to collectively identify the governance challenges in these Protected Areas (PAs) and prioritized actions for each GMA were developed of which some prioritized actions were similar across all the 6 GMAs and some prioritized actions were unique to specific sites. Since September 2022, the EGC BIOPAMA project has been supporting Prioritized Actions at VAG / CRB to improve the governance and equity of community based natural resource management in Zambia. Through the support of the International Institute for Environment and Development and the Zambia CBNRM Forum has supported more than 1300 members at VAG/CRB levels.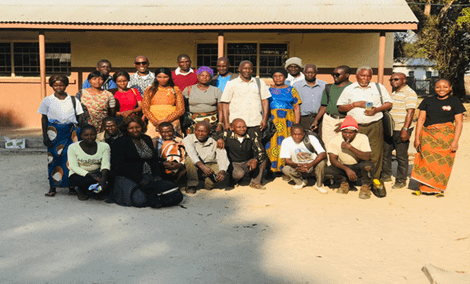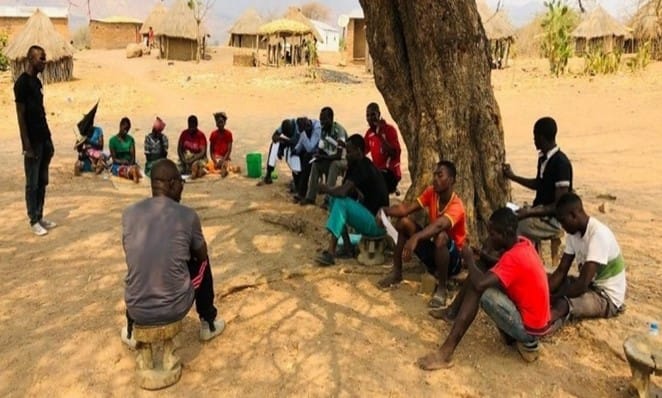 Key Actions the Project has supported include   capacity building of the GMA community structures in governance, understanding their roles and responsibilities, Resources Rights and Natural Resources management, leadership and gender inclusion. Zambia Community Based Natural Resources Management Forum Project Team has frequently been visiting communities to share information on equitable benefit sharing, fair and effective and law enforcement, ensuring all actors work in collaborative with regards to GMA management, conflict management and promote collaboration in GMA Activities.
Governance and equity in protected areas is critical as it reflects on who makes decisions that concern both nature and people in a protected area. The EGC BIOPAMA Project in Zambia aims to enhance governance and equity of Community Based Natural Resources Management BNRM for better conservation and social outcomes. The project has successfully identified the key governance and equity challenges in the 6 GMAs using Site Level Assessment for Governance and Equity (SAGE) and Governance Assessment for Protected Areas (GAPA). The support for Action is a key stage in the SAGE and GAPA processes as it selects key actions the local actors can support to improve the situation. More information on SAGE and GAPA is available from IIED: https://www.iied.org/site-level-assessment-governance-equity-sage.